Hello dear readers and guests,
welcome to our first article on this forum and blog "Love the Universe." We would love to show you today the aims of "Love the Universe", what you will find here soon for your benefit and the benefit of our planet, and how it all started from the beginning until today. Have fun!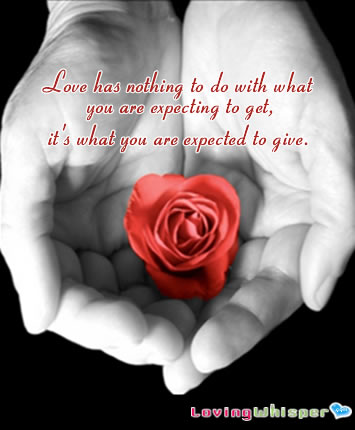 * * * * * * *
The Aims of "Love the Universe"
1. To show you with the best arguments and proofs that love is the purest and most practical power to manage your entire life and help everyone to solve all his problems, too.
2. To build together with you the new "Love the Universe" MMORPG & Real-Life
3. To build communities all over the world, which exchange pure love without egoism, without hurting each other at all.
4. To collect and develop tools which help us to increase our ecstasy and joy for each moment during the 24 hours of every day of our life.
5. To connect to all groups which have the same or similar goals.
6. Build extraordinary art performing groups with the highest quality we can manage on this planet. >>> www.idl-productions.com
7. Build the best online marketing community of the world which combines work, peace, health, beauty, love and charity all around the globe.
8. From time to time we will increase this list all together with your help and support.
9. We will proof that the holy scriptures of the world include all instructions how to realize all that in a perfect way.
10. We will study the scriptures, analyze all their practical points and show that they all have the same points in completeness.
11. We will proof that the ascended masters are the professional leaders of all religions and more.
Find out more and visit http://lovetheuniverse.com
* * * * * * *
Our Offerings
You will find the following offerings in the different categories:

Spirit
Videos and online lectures and seminars about the world religions: reading the original scriptures, analysing them and collecting all practical points.
Art
We will present you regularly excerpts of the art works in development. Literature, music, paintings and graphics etc.
Community
We will let you know all about the actual news from our community front.
Love the Universe - MMORPG & Real-Life
You will read about the newest developments.
Integral Online Marketing
We will present you step by step a perfect designed course how to build your own online marketing on an integral way. We will take care that you are energetically in your absolute top form, including nutrition, sleep, dream, visions, wishes, relationships ...
Health
We will create a forum in which we will discuss how to develop our ideal health and how to deal with health problems in the best natural way.
Diet
Here you will find ways to approach the ideal individual diet.
Shop
We will develop an online shop which will fulfil most of our desires with best prices and top quality of the world. Food, fragrances, clothing, electronic, cds, dvds, books and much more. Follow the building of the shop on >>> Online Shop
Jobs
You will find hear our hints for individual jobs which will fit your desires or create them together in this forum.
Charity
To help the world is one of our main goals. We will develop plans how to grow charity centres all around the world for the deserving poor and realize them.
Iguanas
Here you will find news from our iguana breeding farm in Leipzig, Germany.
Centres
Our actual locations are London/United Kingdom, Berlin and Leipzig/Germany, and soon Vancouver/Canada. You will find all interesting news and plans here.

More categories and offerings will follow soon.

Subscribe to our newsletters - we will send you each article which will appear here and more, including images, video, audio files and links. >>> Contact
* * * * * * *
Our Story
1995 - Start of the Spirit Courses in Berlin, Germany on the basis of the 5 Course Books, written by Feroniba: Wisdom - Chakra Work - Tantra and Meditation - Children Education - Life Community in German language. More than 1000 students participated and studied the courses. A first life community grew. >>> www.terasof.com
2001 we opened a shop, an indian restaurant, an internet café and an art production department with a music studio, graphic design and film production.
2003 we had a unjust/wrongful court case, which could be rescued to a high percentage by our grand 10 solicitors. We decided to give up the restaurant, shop and internet café, to concentrate more on our main goals: spirit and arts.
2004 the >>> Terasof magazine and website, a spiritual magazine with channelings of angels and the ascended masters, was printed monthly for 17 issues. Due to lacking of interest in realizing the essential instructions of the holy scriptures of the world religions we decided to quit the magazine and concentrate on interested members for realizing the scriptures. Michael and Hilarion, two of the ascended masters, started their channelings.
2005 3 houses in Leipzig, Germany, including 40 flats, 3 shops, 3 gardens were bought for that purpose.
2006 - 4 concerts were managed by Juliane - piano recital with classical songs of all styles. They were recorded by Feroniba. The angel Amadeus, channeled by Miriam, gave us the advice to go to London and spread our spirit projects from there. We went immediately to London to build there our centre on the 20.06.2006 >>> Download our new Amadeus-Flyer
2007 4 live concerts by Feroniba were managed and the CD Terra Nova & Iter Mysticum was released >>> hear the music at Amazon or www.feroniba.com and download the free booklet. A gallery for >>> Christian Kromath, who draw the pictures for >>> Terra Nova & Iter Mysticum, was opened in Leipzig.
Since 2000 Verena participated in film productions for 10 cinema films >>> www.idl-productions.com
2010 we planned to build our main centre in Vancouver, Canada. Our plan is to keep the 3 houses in Leipzig and lead them to the maximal success through "Love the Universe" and the internet marketing strategies which we will reveal to you here soon. Our centre in Berlin should also stay associated to "Love the Universe", and as Amadeus suggested in 2010, we try to keep a centre in London, all this will be done through our group work and hopefully with your help and inspiration.
We are searching for members, helpers, partners, associates, friends etc.
Join "Love the Universe" and let us love our planet, all life and ourselves together in a perfect and flawless group work all around the earth! >>> Contact
* * * * * * *
About Us
About Feroniba Ramin Hassani
I was born on 8.9.1962 in Hamburg, Germany, and grew up with my one year older sister and my two one and two years younger brothers. Our mother Ingrid, German and Polish, took care, and our father, Iranian and Russian, was preparing for his efforts in Iran. We four childrens all got both nationalities, Iranian and German. Father Sadi started his career in Iran leading a classical radio program, then he became the leader of the Roudaki Opera Hall, after that he was choosen as the general director of the cultural ministery of Iran, directed a monthly music magazine, led the Jeuness Musical Orchestra of Iran, wrote a famous book about western music history and much more. We moved to Teheran in 1968, where we went to the German School in Teheran.
In 1970 I could start giving classical piano concerts due to the position of my father. My increasing repertoir was: Bach: Italian Concerto, 2 Piano Concertos, Excerpts from the Well Tempered Clavier, English Suite, Chromatic Fantasy and Fuga, Violin Partita No.2 - Haydn: Sonata and Concerto - Mozart main Sonatas, Concerto No. 20 d minor - Beethoven: main Sonatas, Concerto 1 & 3, 2 Violin Sonatas and others, Schubert: Last Sonata, Some Moment Musicals, Chopin: Sonata No. 3, Some of the main Etudes op. 10 & 25, Scherzo No. 2, some of the Nocturnes and Waltzes and Preludes, Fantasy Impromtu, Debussy: L'isle Joieuse and other, Ravel: Concerto, Chachaturian: Toccata, and many other works from other composers, Own compositions: Prayers and other, Improvisations >>> www.feroniba.com
1977 I went to Baden-Baden, Germany, to finish my school leaving examination, not seeing what I could study interrupted and went for the Freiburg Music Academy. Though they didn't want to teach me composition, because I entered as a pianist, I left and went on studying composition with professors and as an autodidact. I learned to build my own professional studio, studied audio engeneering at the SAE Berlin, and started to do my own recordings and compositions >>> www.feroniba.com
Since 1980 I always had my own appartment and my own car, enough money to do what I really wanted, gave piano and music lessons, and studied mainly the world religions, the ascended masters and the books of Djwhal Khul/Alice Bailey, Seth channeled by Jane Roberts, A Course in Miracles by Jesus Christ channeled by Helen Schucman, met different spiritual groups like Osho, Sai Baba, different christian groups, meditation groups, learned Yoga at Shivananda Ashramas, met Kabbala teachers, studied the Bhagavad Gita and the vedic scriptures and philosophy with Prabhupada's disciples and Yogananda's Self Realization Fellowship, studied Laotse's Tao Te King, Buddhas scriptures and the Dhamma Pada, the Koran, the Bible, read and studied more than 1000 books about spirituality and much more.
1980 I had my first realization meeting God and entering the paradise. I will tell you here in a short while what happened exactly. But unfortunately I couldn't repeat that happening.
1983 my son Daniel was born. I love him <3
1986 I met my spiritual master Gabriele in an initial dream. She taught me the Chakra Work and stayed from that on 24/7 in my life, she would give me advices in the day and at night and instruct me to become self realized, which would take me 9 years from that day on! I didn't know if it will happen in this lifetime, but I could always see my progress and so I trusted Gabriele always. She never disappointed me. She asked me to teach the Chakra Work to others, I started a community in Munich, Germany, for that purpose. The community grew to about 50 persons who lived with us or participated in the Chakra Work.
1990 I lived with Sima and her twin daughters for 5 years. I accepted them as my children.
1995 I had studied all world religions and was following their instructions, as Djwhal Khul wanted his readers to do so, but I was not realized, could not repeat the meeting with God I had when I was 18 years old, or the connection to God and the universe which Gabriele taught me in her initial dream. In Novenber 1995 finally I could manage my realization and meet God again through the techniques from Paramahansa Yogananda's Letters for Disciples. Very happy to start now with my art work for God and the world, Gabriele asked me again to teach all I have learned, what I didn't want at that time. But she insisted, and I trusted her and started the spiritual work with the German group in Berlin.
2001 I met the Angel Amadeus on the 8th of March, the opposition to my birthday, channeled by Miriam. He told me deepest secrets of deeper realizations of God and mystic.
2003 we had a unjust court case and they put me for a short while in prison. My friends helped me and got me out again through exellent solicitors. We had at that time a confrontation forum, in which one member lied to the court out of her ego. Later she came to one of our members, cried and apologised for her mistakes. We invited her to participate in our group work whenever she likes. On the 8th of September, at my birthday, I met the angel of Love, Sof, as predicted 2 years ago by Amadeus. He would teach me deeper mystic knowledge. All my masters are always connected with me since I met them. The Terasof magazine started and had 17 monthly issues >>> www.terasof.com
2004 we started our artists agency "Your Agents" >>> www.your-agents.com
2005 our community decided to buy 3 houses in Leipzig for Sof, to grow a spiritual community and to do art work with Gabriele, she revealed a new name we should call her: Sig. Juliane gave 4 live concerts of classical songs for mezzo soprano with piano accompaniment. I recorded them in a very good quality. Our aim is to produce CDs from these recordings >>> Juliane
On the 20.6.2006 Amadeus asked me to go to London and spread spirituality. We followed his advice and started the London centre.
2007 >>> Terra Nova & Iter Mysticum was released, and we arranged 4 life concerts with modern piano improvisations. These wonderful recordings will be avaiable soon on iTunes, and are available yet at Amazon. You may listen to excerpts on www.feroniba.com, and we will put some here for you soon. In may 2007 we built a gallery for >>> Christian Kromath in Leipzig, who gave us 65 of his gorgious paintings fitting perfectly to the 65 tracks of Terra Nova & Iter Mysticum.
2009 my second son Gabriel was born <3 Verena and me have lost our hearts to him <3 <3 <3
2010 "Love the Universe" MMORPG & Real-Life is born! We are inspired to start now bringing out our new baby to the public, the world stage, and the internet. Amadeus agrees with our plan to move our main centre to Vancouver, wishes to keep a centre in London, and if possible grow the 3 houses in Leipzig as a part of "Love the Universe" project for the world, and keep our centre in Berlin, too. Internet marketing will be a part of all our projects. We will share all our knowledge and discoveries, successes and failures with you here. Stay in contact <3 >>> Contact
Greetings from the bottom of my heart to all of you
Love
Feroniba
London, 15th of December 2010, 19:00
About other members following soon ...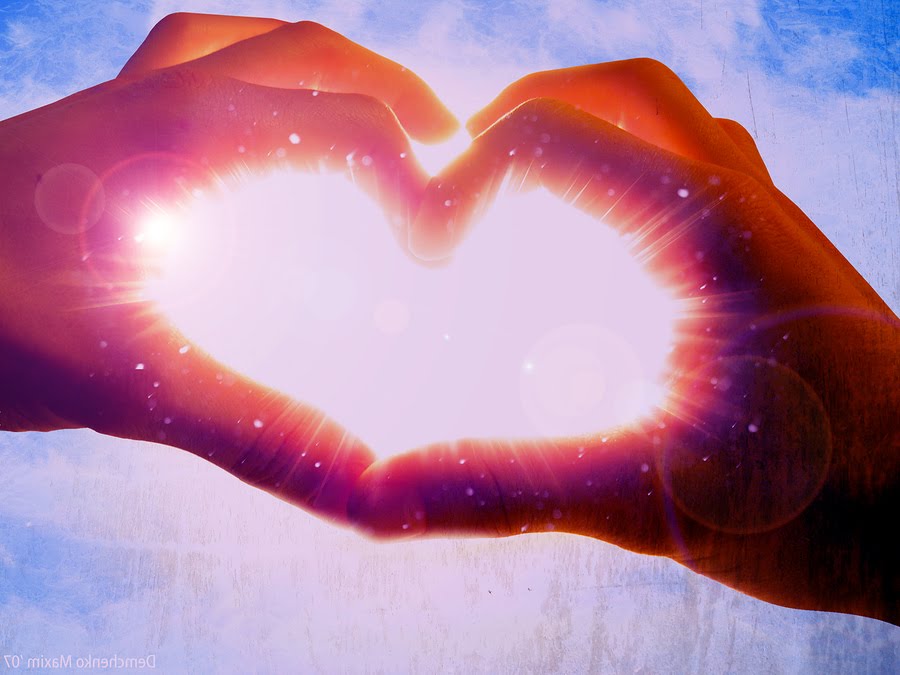 Like and Follow us on Facebook